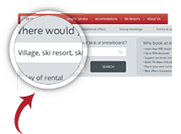 Select location
Select a location or ski area where you would like to rent your skis or snowboard
Find the best and closest Ski Hire location quickly and easily.
Use our modern online system to quickly find the Ski Hire you want.
Benefit from the deep discounts in our online reservation system.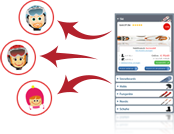 Select product
Select the number of people who need equipment and assign the products you want for each person
Check out our large selection of skis and snowboards.
Personal customer service: our friendly and competent customer representatives will be happy to advise you via email or the hotline.
Get an overview of our large selection of brands and models.
ALPINGUARANTY protects your rental equipment against damage and theft at an especially low rate.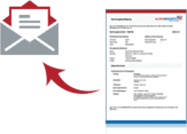 Reserve
You will receive confirmation after completing your reservation
Print out your confirmation and keep it with your travel documents.
We know our responsibilities; we will not hand out your information to anyone.
Secure payment via SSL encryption is a matter of course for us.
Over 500,000 customers throughout the world.
With ALPINFLEXI cancellation protection, you won't pay any fees for changing or cancelling your booking.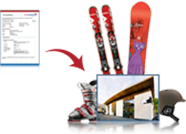 Apply onsite
Present your booking confirmation at the Ski Hire location of your choice
You will never again hear: ",I'm sorry, we're completely booked up!"
An early online reservation will save you a lot of time and money and avoid problems.
You will only receive the best equipment in your booking category!
Friendly ALPINRESORTS.com representatives are happy to advise you on site!
Spare yourself the expensive transportation of your ski equipment to the ski area.