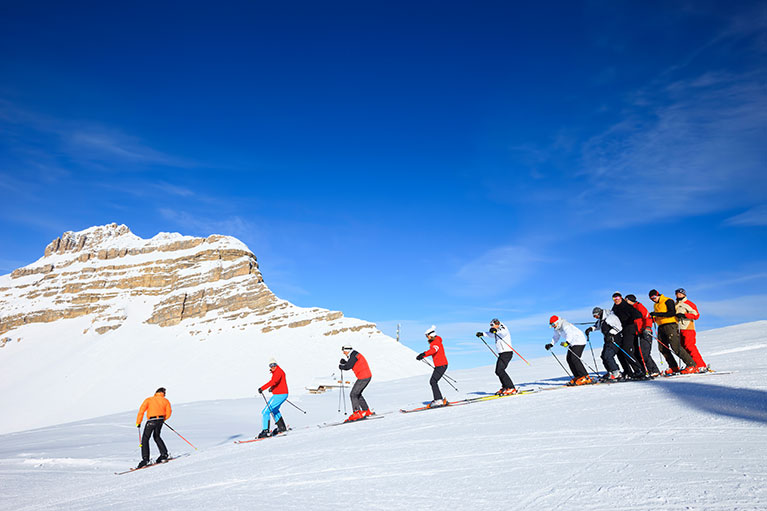 Ski or Snowboard course in the afternoon - adult
( from 14 years )
Beginner (green) Learner (blue) Advanced (red)
Type of course: Group course
The course takes place in groups of 4 to 8 people.
A helmet is strongly recommended.
On Sunday from 9:30 till 12:00h
Further info
Terrain
Slope , Practice area
The actual course program depends on the number of participants and the weather conditions, and may change accordingly.
Languages
English , French , German , Spanish , Russian
When you book, you can specify a preferred language!
Skill level
Beginner (green) , Learner (blue) , Advanced (red)
Organisational
At the end of your booking you will receive a confirmation voucher, which you will need to check in at the ski school before 08:45:00 on First course day .
Meeting point: Meeting point ski lift "Les Pionniers"
Of course you can find all this information on your booking confirmation..