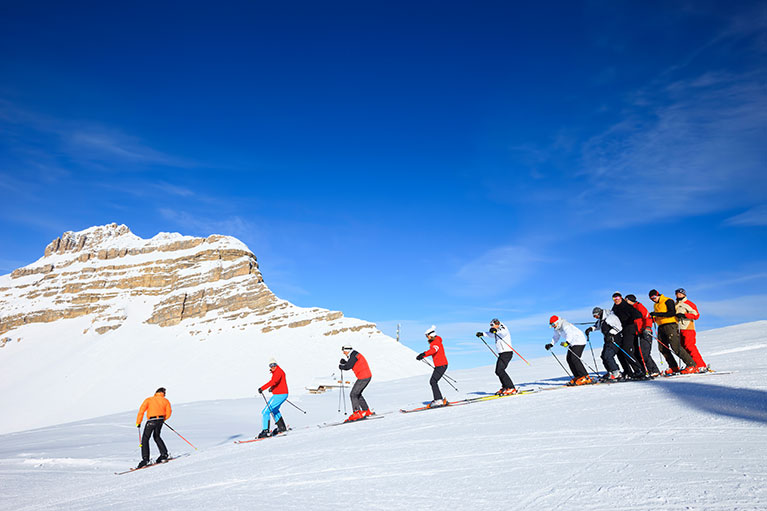 Ski lessons full-time - teenager & adult
( from 3 years )
Beginner (green) Learner (blue) Advanced (red) Professional (black)
Type of course: Group course
The course takes place in groups of 5 to 8 people.
A helmet is strongly recommended.
Please contact us, if you need another language
We kindly ask you to be at the meeting point about 15 minutes before the course will start
Please, contact the skischool after arriving concerning meeting point.
Christmas: 14h05-16h20, Easter: 14h20h-16h50
Further info
Terrain
Slope , Off-piste , Kids-Course area
The actual course program depends on the number of participants and the weather conditions, and may change accordingly.
Languages
English , French
When you book, you can specify a preferred language!
Skill level
Beginner (green) , Learner (blue) , Advanced (red) , Professional (black)
Organisational
At the end of your booking you will receive a confirmation voucher, which you will need to check in at the ski school before 14:00:00 on First course day .
Meeting point: Meeting point of the ski school
Of course you can find all this information on your booking confirmation..