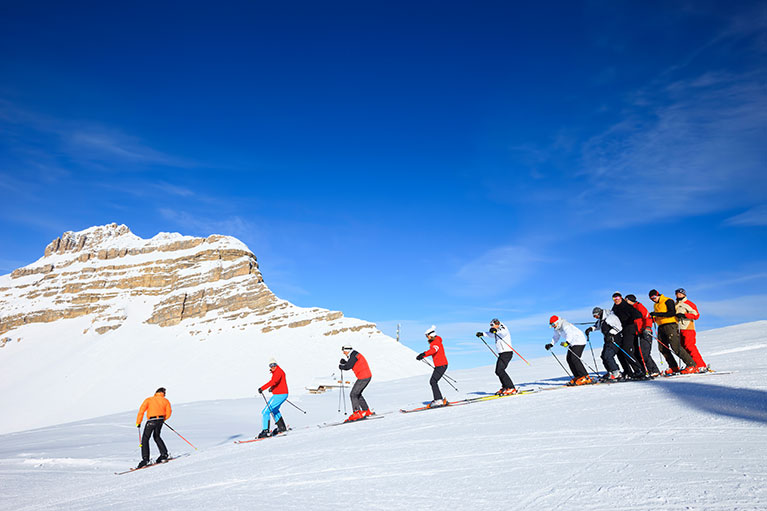 Ski course - adult
( from 16 years )
Beginner (green) Learner (blue) Advanced (red) Professional (black)
Type of course: Group course
The course takes place in groups of 4 to 9 people.
A helmet is strongly recommended.
For beginners: Save a few euros – don't buy a ski pass for your first few days of skiing. The instructor will teach your children on the beginner's zone, where skiing is free of charge
Courses are extendable
Please contact the school at your arrival regarding meeting point/starting times.
Further info
Terrain
Slope , Snow Park , Powder , Mogul slope , Practice area , Kids-Course area
The actual course program depends on the number of participants and the weather conditions, and may change accordingly.
Languages
English , French
When you book, you can specify a preferred language!
Skill level
Beginner (green) , Learner (blue) , Advanced (red) , Professional (black)
Organisational
At the end of your booking you will receive a confirmation voucher, which you will need to check in at the ski school before on First course day .
Meeting point: Flaine Forêt, Bissac slope, top of the moving walkway
Of course you can find all this information on your booking confirmation..